By Tiffany Montgomery | Published Oct 28, 2019
A new kind of retail concept has opened at Fashion Island in Newport Beach with a playbook that has intrigued industry insiders for years: the concession model.
The General Store pop-up opened this month, and is the brainchild of longtime retail executive and consultant Erin Bell.
Several brands, including L*Space, Roark and Spiritual Gangster are renting space at the store, and have complete control over their presentation and assortment. Erin does not own any inventory, but does staff the store and manage operations.
Erin believes the retail industry, including landlords, need a new operating model given the massive changes that have happened in the space.
She first thought of the concept about eight years ago, but brands weren't ready and neither was the Irvine Company, which owns the shopping center.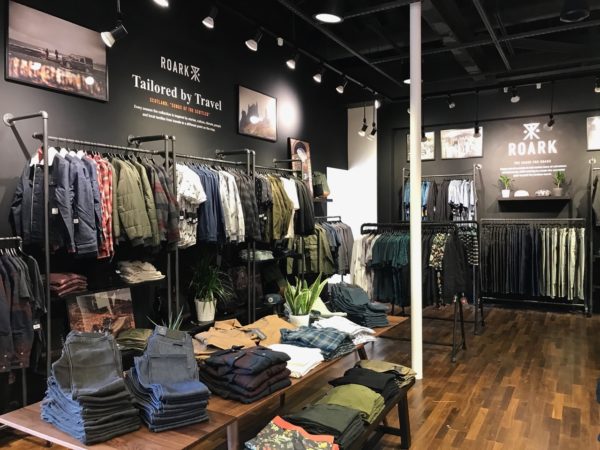 Roark has a large space toward the front of the store
This time around, people were much more open to the idea.
"Brick-and-mortar retail is changing," Erin said. "Shopping is no longer a necessity and retailers need to change things up."
Her goal with the concept was for brands to be able to showcase their vision rather the vision of a boutique owner or a retail buyer. Another benefit for brands – they don't have to commit to a long-term lease like they do when they open their own stores.
At the General Store, the brands decide what product is in their space, when they change it and how they merchandise it.
"It's their store and how they treat it is up to them," Erin said. "I'm looking to form a partnership where both of us win."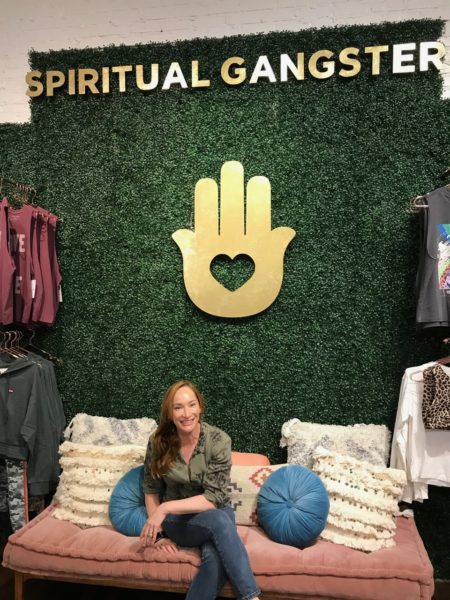 The General Store, with 7,000 square feet of selling space, is a test, and will be open through the holiday season until Jan. 7. The brands Erin approached for the project fit with a coastal contemporary lifestyle.
Six core brands are renting space, and then smaller brands are sprinkled in on a concession basis. With the brands that rent space, the General Store receives a commission when an item is sold.
The store carries a wide range of merchandise and price points including kids' toys, jewelry, kids' clothes, men's clothes, housewares, boutique pet supplies, novelty items and women's apparel.
The goal was to create a communal shopping experience.
"Retail has changed so drastically, if we don't change with it, there'll be no social experiences left besides eating," Erin said.
L*Space has a large, 1,000-square-foot space in the store which showcases much more than bikinis.
The brand has greatly expanded its apparel collection, which is prominently displayed at the store.
"We loved Erin's fresh new take on a multi-brand pop up right here in our own backyard," L*Space Founder Monica Wise said.
L*Space also likes that the store carries both male and female brands.
"We liked that the concept creates a one-stop shop destination for our customers for holiday shopping," Monica said. "We have seen customers seamlessly cross shop among each brand's section."
Roark Founder Ryan Hitzel told us he and his team liked that they could show the whole Roark line and also tell the Roark story.
But also key was the fact that Roark didn't have to make a huge financial investment to make it happen.
"The General Store gave us a virtually no-risk opportunity to create a branded pop-up store for the holiday season," Ryan said. "We control the assortment, merchandising and vibe – the crew there sells it.
"We've done a handful of pop-ups over the years, and the General Store model is efficient for brands and the retailer during high traffic periods," he said. "Roark isn't looking to do anything like this long-term in Orange County, so the flexibility and timing of the concept was essential."
However, Ryan believes there's an opportunity in the action sports industry for new ways of thinking about retail.
"I think there's room for more endemic concepts like this that borrow from progressive store-in-store/pop-up layouts and business models. It creates an interesting and evolving shopping experience."
Other brands have taken notice. Erin said since the General Store debuted, she's had lots of brands asking when she is opening the next one.
For more valuable and informative articles, click on: ShopEatSurf.com