BRA Regional Retailer Roundtable at Surfing Heritage and Culture Center in San Clemente
November 3, 2019 @ 9:00 am

-

11:00 am

Free
Such a great event.  Massive thanks to the Distinguished Panel and Supporting Event Partners including Surfing Heritage and Culture Center, Locally, Solite Boots, Action Watch, Exchange Collective and Sambazon as well as all of the Retailers, Brands and Vendors that attended this outstanding Regional Retailer Roundtable Event.  Check out the Highlight Reel from the event right here.  Filmed and Edited by Noah Schuler.
The Board Retailers Association (BRA), a non-profit organization representing independently owned surf, skate, snow, sup and wake retailers, will be hosting a Regional Retailer Roundtable to be held at the Surfing Heritage and Culture Center (www.shacc.org) in San Clemente, CA on Sunday November third from 9 am until 11 am.   Board sport specialty retailers from throughout Southern California and beyond as well as board sport related manufacturers and trade organizations will participate.
This iconic venue will host the first of many BRA Regional Retailer Roundtables, which will serve as a template for more open forum discussions throughout the country (in addition to trade shows) on how the manufacturers and retailers can work together to continue to support the board sports that they are all passionate about.  Southern California is the epicenter of board sport culture and serves as the ideal location for this initial event.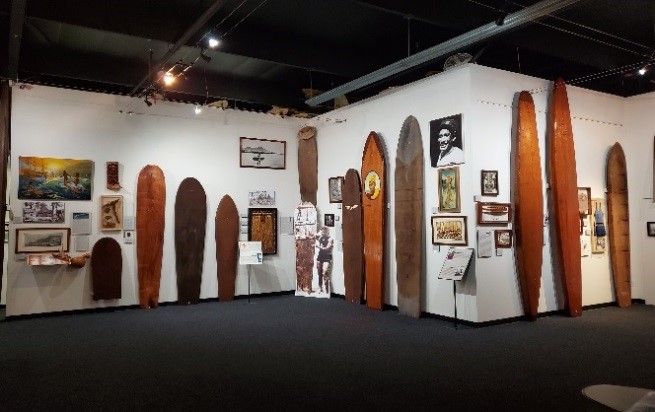 BRA Chairman, George Leichtweis of Modern Skate & Surf, will moderate a panel of key manufacturers reps and BRA retailers and Board members in an open forum solutions oriented discussion about the issues impacting our industry today and in the future.
Massive thanks to our Supporting Event Partners including Surfing Heritage and Culture Center, Solite Boots, Exchange Collective, Locally and Action Watch as well as Sambazon (for supplying the healthy and delicious Acai Bowls).
All board sport retailers and manufacturers that would like to attend this worthwhile event should contact BRA Executive Director Doug Works by emailing (click here): doug@boardretailers.org or texting 760-500-5716 as soon as possible.
Special attendee offer
All board specialty retailers who attend the event will have the opportunity to join Board Retailers as a Regular or a Distinguished Retail Member at the event.  All board specialty retailers who complete the form for Regular or Distinguished Membership on or leading up to the event will have a special membership term that will not expire until January 31, 2021.  All those who choose Distinguished Retail Membership will receive a special BRA 2020-2021 Distinguished Retail Membership window sticker. If you would like to complete the Membership form now, click on this link: Simple Regular or Distinguished Membership Form