PROTECTING RETAILERS AND A LIFESTYLE
SURF • SKATE • SNOW • SUP • WAKE
About Surf Summit 20
Each year, questions and other important issues facing the surf industry are addressed at the surf industry's annual leadership conference: Surf Summit. The goal of the four-day, three-night Surf Summit is to learn, share ideas, network and help shape the future of the surf industry.
Surf Summit is an event that will truly encompass the entire surf industry. With a large manufacturer and retailer presence and a strong representation of the industry's top leaders, Surf Summit 20 is aimed at further strengthening the unity, future and leadership of our industry.
SIMA and BRA will deliver an unforgettable lineup of expert speakers that will redefine the way you think about business, as well as provide insight and motivation for a successful launch into the days ahead. You won't want to miss the opportunity to gather with more than 250 leaders from top surf brands and retail shops for valuable educational seminars, evening events and plenty of social surfing and networking time!
This year the conference is again at the Marquis Los Cabos, an adults only, all-inclusive resort and spa. The Marquis Los Cabos is dedicated to surpassing its guests' expectations and is a member of the renowned Leading Hotels of the World. Nestled down near the southern tip of the Baja peninsula, where the desert meets the sea, the all-inclusive, adults only resort welcomes attendees with elegant ocean-view suite accommodations and world-class dining, as well as an abundance of amenities and activities. With five resort restaurants, two bars, 24-hour room service, and a full-service spa, the Marquis Los Cabos will provide an unforgettable experience for all attendees.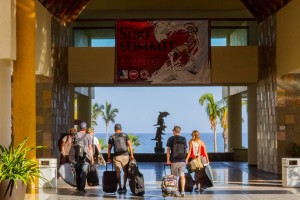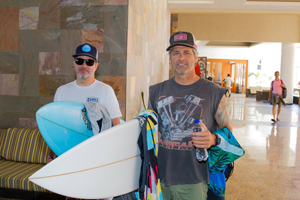 Who Should Attend?
Surf Summit attracts more than 250 attendees consisting of the key players from a wide variety of top surf brands and specialty retailers each year.  Who should attend? SIMA companies including:
CEOs & Presidents
General Managers
Sales & Marketing Professionals
Specialty Retail Owners & Buyers
* Surf Summit is an invitation only event with invitations extended to current SIMA Regular, Board Builder and Associate members. Space is limited and on a first-come, first-served basis, with priority given to SIMA members.
Previous Speakers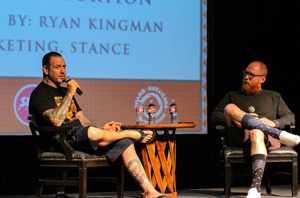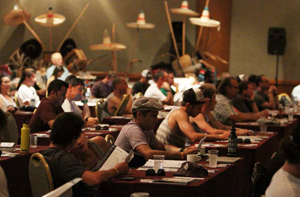 As Surf Summit is the surf industry's premiere – and only – surf-exclusive seminar series, guests primarily attend Surf Summit to learn from and be inspired by speakers who are business leaders and experts in their fields. Past Surf Summit speakers have included notable names such as:
Robert F. Kennedy, Jr.
Guy Kawasaki, former Apple Computers brand evangelist
Ken Schmidt, former director of communications for Harley-Davidson
Yvon Chouinard, environmentalist and founder of Patagonia, Inc.
Tony Hawk, skate legend and entrepreneur
Eddie Brown, Nike sports marketing
John Moore, former Starbucks marketing guru
Gonzalo Perez, MTV Networks youth market researcher
Tony Hsieh, CEO of Zappos.com
Blake Mycoskie, Founder and Chief Shoe Giver, TOMS Shoes
Bill Walton, Executive Chairman, SDSI
Baratunde Thurston, Director of Digital, The Onion
Jean-Michel Cousteau, World Renowned Ocean Explorer
Merrill Hoge, Former NFL Star, ESPN Analyst, and Cancer Survivor