When it comes to the action sports industry, Instagram is a great social network. With over 400 million active users, this visual platform is vibrant, engaged, and a perfect opportunity to advertise your brand or business.
Because Instagram is so popular, it's easy to get lost in the shuffle. While focused hashtags and witty captions can help, photos are the site's bread and butter. A great photograph is the best way to get attention, increase likes, and promote your business. Even if you're not a professional photographer, it's still possible to take great photos and curate an awesome account. These tips will help.
1. Remember the rule of thirds.

The rule of thirds is a photography term that will help you create interesting and balanced shots. To understand this rule, imagine an image broken into thirds so it's made up of nine boxes. Rather than put the focus of your image directly in the center of the image, place it in one of the intersections. This is where a viewer's eye will naturally land, which makes the photo more interesting.
http://harrisonlizzie130.blogspot.com/2014/12/elements-and-principles-of-photography.html
2. Keep it simple.

When you're posting images of products, you want to avoid the "catalog look"—that is, an image on a plain white background. It's better to show the product in use or out in the world. That said, you don't want the background to overwhelm the photo. Anyone looking at your image should be able to tell what you're advertising. Put the product in the foreground and keep the background unfocused. The viewer will understand the context, while getting excited about the product.
https://www.instagram.com/p/BEWovqWr1Uy/
3. Post product laydowns.
A "product laydown" is when you literally lay your products down and arrange them in a visually pleasing way. This shows off the products and also creates an eye-catching image that will keep users from scrolling by. Don't cram too many products in the image, and pay attention to things like lighting and background.
https://www.eukicks.com/nike-sportswear-spring-2012-running-collection/
4. Take it outside.
The action sports industry lives and breathes in the great outdoors. If you're a board retailer, you can safely assume your customers enjoy the great outdoors, whether that means surf, snow, or the local skatepark. Post images of your products outside and scenes from the places they're likely to be found. This adds to the "lifestyle" aspect of your account, which is important for branding your company and delighting your audience.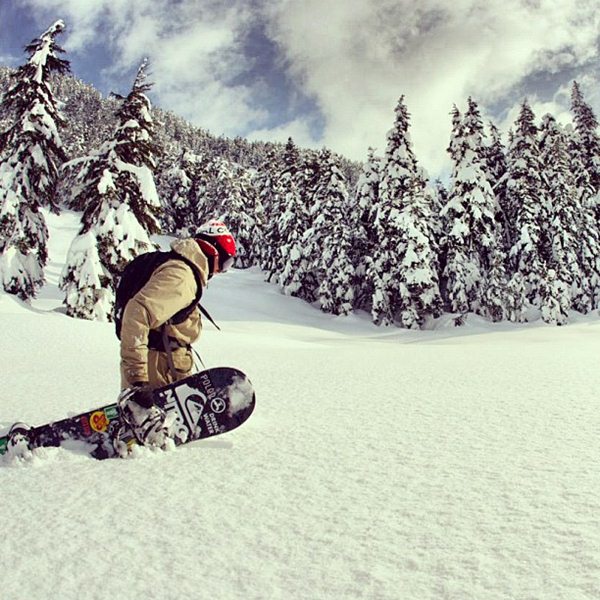 http://www.edreams.com/blog/the-most-awesome-snowboarding-images-on-instagram/
5. Tell a story.
Instagram accounts aren't a direct sales funnel. Instead, they're a place to tell the story of your business or brand in a creative, interactive, and visually exciting way. Whether you're posting an image of a product, highlighting a happy customer, or celebrating the sports we love, you're crafting a story about who you are and what you do. And if you tell it well, people will listen.
We hope this post has given you some great ideas for your Instagram account! If you're feeling proud of your work, post a link on our Facebook wall and share it with the BRA community. Happy Instagramming!