We are pleased to announce that Christine Russo of RCCA is our newest BRA Supporting Vendor Partner
Below you will find a little Q & A about Christine Russo, who is an outstanding retailer resource that is currently offering a remarkable deal for BRA Distinguished Retail Members.
– Doug Works, Executive Director of Board Retailers Association
---
DW: Hello, Christine. Should our retail members call you Christine, Russo or something else?
CR: Hi, Doug. I'm Christine, but most people call me Russo.
DW: What do you like about Board Retailers Association?
CR: I love the programs, resources and articles that Board Retailers Association curates for independent specialty retailers.
DW: Why are you excited to be a BRA Supporting Vendor Partner?
CR: I am excited to be involved because I help smaller businesses do big things. I am here to educate and inform and provide no-cost guidance and information.
DW: Awesome. What does that mean for our Retail Members?
CR: I can help to answer the following questions: How can my physical store compete with ecomm? How can I offer what the retail giants offer? How can I provide the same (or better) options to my customers?
I scour retail technology solutions to find suitable solutions to help independent, small to medium brick and mortar physical retail. And I share the information. For Free.
DW: So what would you say that your mission is as it relates to our Retail Members?
CR: My mission is education and information.
DW: Is it true that you are offering a special package for BRA Distinguished Retail Members that contains a 3 hour consulting package that includes identifying digital and physical sales, operational and growth goals, technology audit and topline actionable recommendations at no-cost?
CR: Yes, I am.
DW: Thanks, Russo. That sounds great. What should our Retail members do if they are curious and have questions about your services?
CR: If they are curious, interested, have questions or want to learn more without feeling like they are being sold to, they can contact me via christine@rccagency.com or 646-294-1802
DW: Any parting words for those who are hesitant to reach out?
CR: I look forward to being a place of information and clarity for the curious and eager to grow. I am here to help. The transition doesn't have to be complicated AND the exponential growth is achievable.
---
MORE ABOUT Christine Russo
Hi, I'm Russo.
This is Nacho and Appa.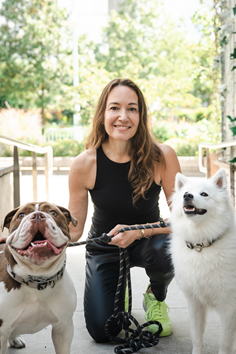 My passion is sharing information and creating platforms for technology creators to meet retailers.
My mission is to side- step the obvious and focus on the interesting.
What can you do?
Watch my Board Retailers Association Introductory Video
Follow me on Linkedin
Watch to My Video Podcast of CEOs
Submit your email for newsletters
---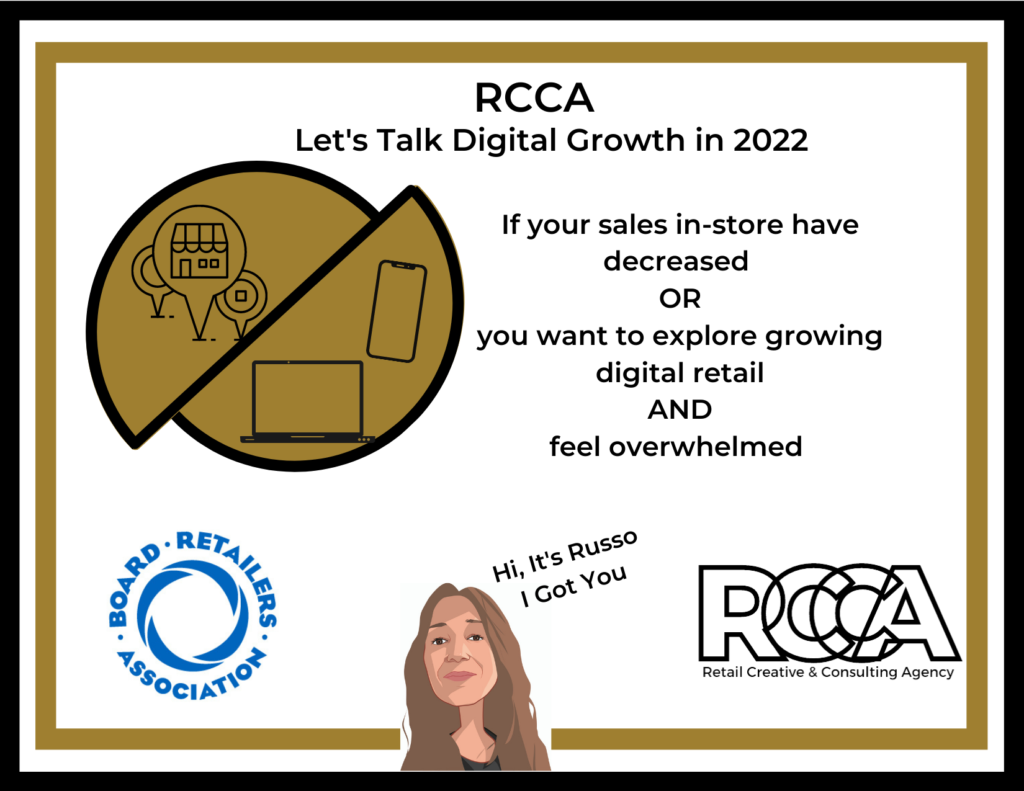 email: christine@rccagency.com
phone: 646-294-1802
---
If you are not already a BRA Retail Member, you can easily opt in to either Regular (no cost) or Distinguished ($100/yr.) Membership via this super simple join form