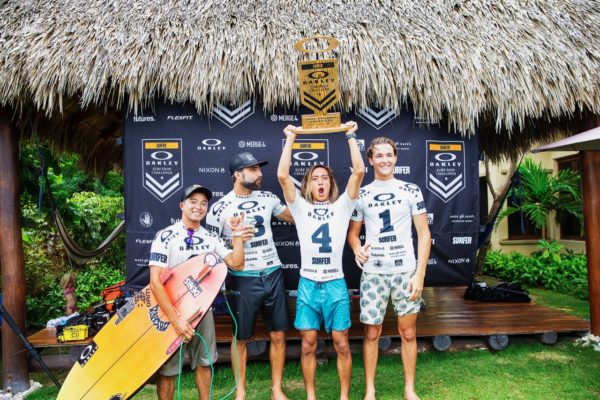 The Oakley Surf Shop Challenge just wrapped up another successful finals event in Nicaragua. The finalists included Catalyst, Surf Ride, Pacific Wave, Sunrise, Secret Spot and HIC, with Catalyst taking home the big win.
We asked Marty Mathiesen, Oakley's Sales Manager for the Surf Channel, some questions about the event and why Oakley continues to support it even with the major changes at Oakley over the past few years.
Needless to say, the surf shops that participate love the event. HIC Owner Leigh Tonai gave a special toast in honor of Oakley during the closing dinner.
"I've been on the retail and wholesale side of the surf business for over 35 years. The nature of retail is it's difficult to pay your staff living wages, heck most owners can't pay themselves a living wage," Leigh said.
"I'm stoked to see the level of support Oakley is giving to the core shops, the shops who consider selling surfboards as part of their DNA, through the surf shop challenge.
Check out other rad surf related articles and more directly on Shop Eat Surf by clicking: here.