The Mission of Board Retailers Association is to consolidate the voices, the experiences and the visions of Board Specialty Retailers into a cohesive organization.
We do this by identifying ways to lower day to day expenses, to increase profit margins and to create more remarkable customer experiences for our Retail Members.
As a BRA Retail Member, you will have a voice, you will benefit from BRA relationships and you will have access to a number of BRA programs and resources including the new Office Depot Exclusive Preferential BRA Member Pricing Program. The image below elaborates on this outstanding Member Benefit, which is available to both Regular (no cost) and Distinguished Retail Members.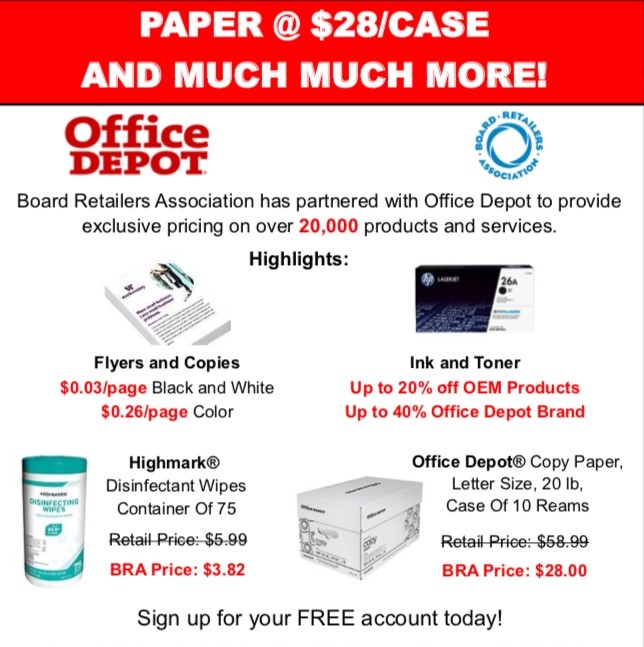 If you are interested in improving your business, click on the following link to learn about both BRA Retail Membership options: https://www.boardretailers.org/retail-membership/
Soon after you complete the following super simple join form, we will email you the link to gain access to this rad program and begin saving on over 20,000 Office Depot Products and Services: https://www.boardretailers.org/join-bra/
#boardretailersassociation #protectingretailersandalifestyle