PROTECTING RETAILERS AND A LIFESTYLE
SURF
•
SKATE
•
SNOW
•
SUP
•
WAKE

About the Show
Since 1976, manufacturers and retailers in the surf, skate, water sports, swim and resort industries have come together in a business-first buying and selling environment at Surf Expo. Surf Expo is produced in January and September in Orlando, Florida, and draws buyers from specialty stores across the U.S., the Caribbean, Central and South America and around the world. The show features approximately 2,600 booths of apparel and hard goods and a full line-up of special events, including fashion shows, annual awards ceremonies, and demos. Average buyer and exhibitor turnout exceeds 27,000 attendees including retailers, exhibitors and media per show. For more information please visit surfexpo.co
 Do you want to see more? Get inside Surf Expo with this video from the September 2018 show!
A variety of factors have brought the reality of changing consumer behaviors into focus. As specialty retailers we've got to balance instant gratification with fast personalization to meet product, service, value and environment expectations.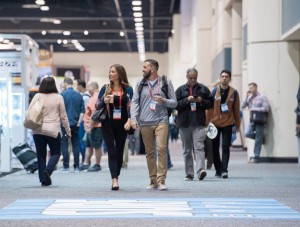 Surf Expo offers challenging and insightful seminars and courses to help you grow your retail business. Want to increase your sales? Enhance your marketing strategy? Best plan your Open to Buy and learn new merchandising tips? Then you want to be there. Free courses are conveniently held at the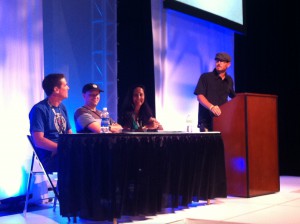 Fashion Show Stage on the show floor. Surf Expo is endorsed by the Surf Industry Manufacturers Association (SIMA); the Board Retailers Association (BRA), the Water Sports Industry Association (WSIA) the Association of Wind & Water Sports Industries (AWSI) theStand Up Paddle Industry Association (SUPIA) and the Dive Industry Association (DIA). If you are interested in presenting a seminar or suggesting topics for the future, please contact info@boardretailers.org.